Stop Counterfeiting, Protect Product Integrity and Prevent Theft with Security labels!
Did you know that Labelink is helping several businesses by providing security labels that meet various objectives?
Fakes and knock-offs result in lost revenues and depreciation of the brand, not to mention serious public health and safety risks.
According to the OECD, trade in fake goods represents 3.3% of world trade (March 2019). Counterfeiting is a growing problem for businesses in many industries, including pharmaceutical, food & beverage, retail, health & beauty, automotive, industrial & chemical…
Could your business use security labels that
protect the integrity of your products?
help consumers verify the authenticity of your products?
prevent merchandise from being stolen or rerouted to black markets?
These three challenges can be addressed with innovative labelling security features.
Security features ideas to incorporate into your next label
In terms of label security, techniques may include overt and covert elements.
Overt elements, such as hot foil, tamper-evident seals or holograms, are visible to the consumer eye. They are useful for ensuring that the product is intact and verifying its authenticity.
Covert elements such as invisible or fluorescent ink require special tools like scanners or fluorescent lights to be revealed.
Security labels may include several of the following characteristics:
Tamper-evident labels characteristics
Tamper-evident seals allow consumers to quickly verify whether a product has been opened or compromised, because the label changes appearance if someone tries to remove it or transfer it to another product. Based on the client's security objectives, various materials can be recommended: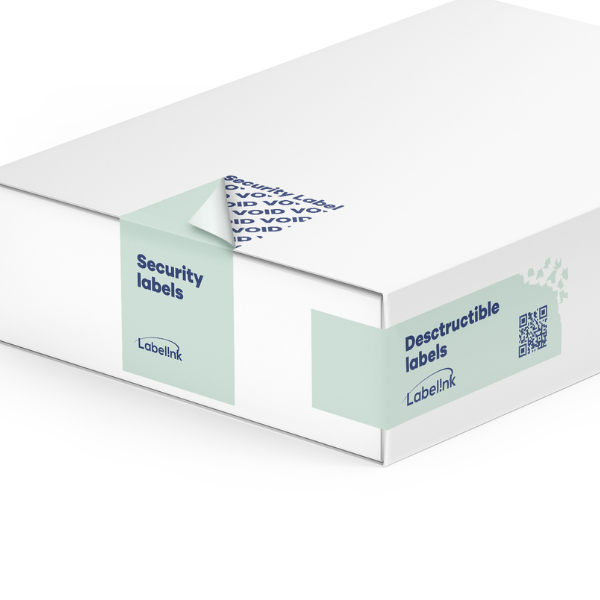 1. Destructible papers and films tear or split if removed. These include shrink sleeves (full-body labels) and shrink bands (bottle cap and neck). This type of material is useful to ensure the integrity of the packaging and warranty sealing.
2. Void films leave a customized text or pattern behind when the label is peeled off the product. They are non-repositionable. These films are useful for identifying expensive equipment, for example.
Anti-counterfeiting labels characteristics
Labels with anti-counterfeiting features are difficult to reproduce. They incorporate one or more elements in order to allow for product authentication and support brand identity.
3. Watermarks, images or patterns can be integrated into the label design
4. Invisible ink can be used for automatic product line ejection
5. Thermochromatic ink reacts to heat and reveals print features
6. Fluorescent ink becomes visible under UV light
7. QR codes direct the user to a website or landing page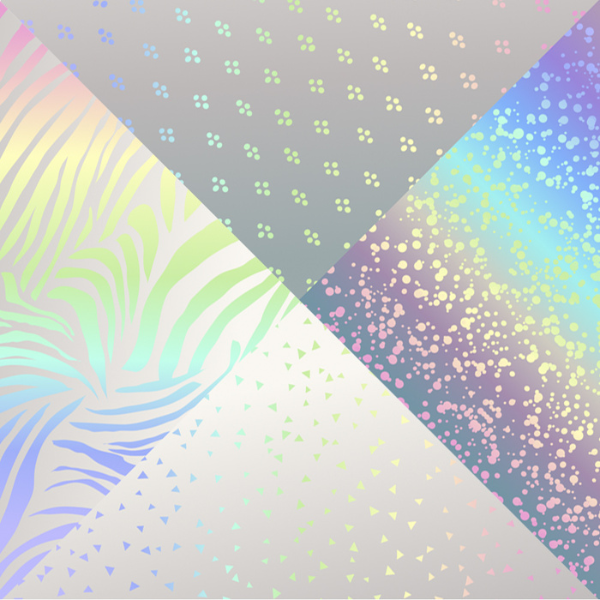 8. Cold foil stamping on a label makes it challenging to copy
9. Holograms produce a type of image that appears to be three-dimensional under an intense light source
10. Dyed substrate can help to differentiate a genuine label from a fake, because counterfeiters often print on white or clear substrate to save money.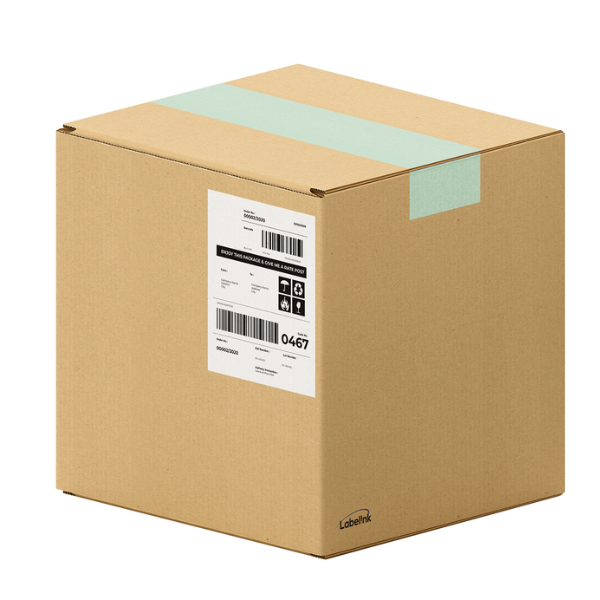 Tracking labels characteristics
It is easy to track a product along the supply chain to prevent it from being misplaced or rerouted. Security tags with traceability features also allow the supply chain responsible to verify the product authenticity.
11. Variable information can be printed on a label with a unique identifier
12. Electronic information can be printed on radio frequency identification tags and label inlays (RFID)
As consumers become more aware of counterfeiting issues related to the products they like, they seek guarantees that what they are buying is the real product. Security labels are the way to go for building brand perception and trust, and for ensuring product safety.
Tamper-evident features offer a low-cost and simple solution, but some products may require sophisticated anti-counterfeiting techniques. Don't be overwhelmed by all of the options available to you! Labelink has the in-depth expertise required to help you navigate the many possibilities based on your budget and your business objectives.